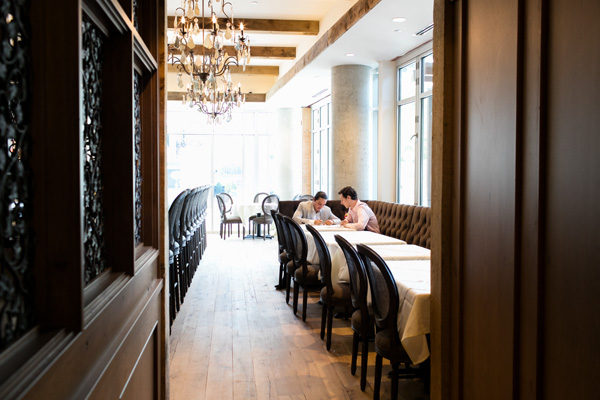 DINNER AT CARMINES
From the owners of Il Terrazzo Carmine, one of Seattle"s most iconic and beloved establishments, comes Carmine's Bellevue. Carmine's Bellevue brings to the east side the same level of quality in service, food, and ambiance that has made its sister restaurant a true institution in Downtown Seattle. Located at 88 102nd Avenue in Bellevue's historic Old Bellevue neighborhood, Carmine's is nestled against Bellevue Park. With a rustic, timeless interior, Carmine's provides patrons an escape from the increasingly urbanized way of life. Upscale and elegant, Carmine's feels anything but stiff and pretentious. Good for business meetings, special occasions, or simply dining with loved ones, Carmine's Bellevue is a true destination on the east side.
We look forward to serving you.
– SMERALDO FAMILY, CARMINES OWNER
Private dining

Please contact our Event Coordinator with any inquiries:
Roberto Garcia
[email protected]
Tag us @carminesbellevue to be featured!
MONDAY – FRIDAY LUNCH
11:30 AM – 3 PM
MONDAY – THURSDAY DINNER
5 PM – 10 PM
FRIDAY – SATURDAY DINNER
5 PM – 11 PM